Head's Welcome
It gives me great pleasure to welcome you to Sladewood. I really hope you enjoy exploring our website and finding out more about our vision, goals and curriculum at our relational school.
I am extremely proud to be fronting this journey at Sladewood. Our Vision is embodying our ethos of belonging so "Together we Will Thrive". The aim is to create a community of play, laughter, acceptance, curiosity, empathy and a love for learning where strong relationships are at the centre of what we do. Allowing all to maximise their true potential and take with them key skills and knowledge into life beyond Sladewood.
Children will join us with a wide range of learning needs and will bring with them a wonderful mix of interests, personalities and talents. At Sladewood we will be offering a relational and holistic approach to education whilst being aspirational in terms of their learning.  Learning will be approached creatively using our thrive, trauma, Restorative practice and Ace aware knowledge to support our students social and emotional wellbeing.
Our approach to learning is emphasised by our three core values which are; Relationships, Kindness and High Aspirations. This means that whilst in our community all are cared for, valued, challenged and supported to be and do their best during their time at Sladewood and into their next chapters.
At Sladewood we value the importance of working together to achieve the best possible outcomes for our children. Relationships with families and local communities will be at heart of what we do to ensure that everyone feels valued and supported. Relationships at Sladewood will be built on trust, respect and understanding. We look forward to working with our families and communities to unlock and celebrate the success of our children throughout the school years.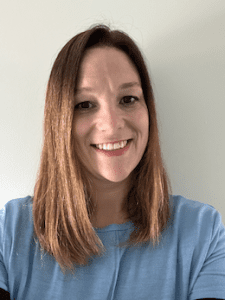 Working as a whole team; children, families, staff and partner agencies we can help shape the lives of our children and prepare them for life beyond schools where they have increased confidence, self- esteem and independence to achieve their very Best.
If you would like to find out more, please come and visit us to see it in action. We look forward to meeting and working with you in the future.
Katy Hanna- Headteacher